Products
Product name:Ceramic tiles with travertine look
Product price:¥
Product code:
Classification:Ceramic tiles with travertine look
Introduction: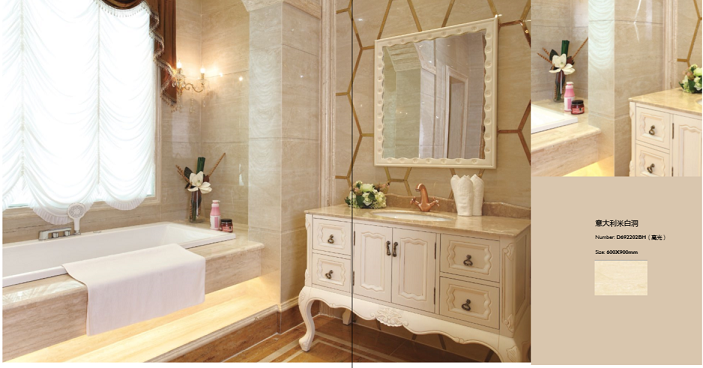 We offer ceramic tiles with the look of real natural stone (marble, sandstone, onyx, travertine etc.). It's hard to distinguish the decoration effects between our stone look ceramic tiles from natural stone, while maintaining the aesthetic of decoration, the former can help reduce remarkably construction costs, and its advantages in later-on-maintenance are also very prominent.
Ensured by up-to-date manufacturing technology, our travertine Tiles have superior practical performances of waterproof, flatness and physical strength without the disadvantages of natural travertine, such as shade difference, defects, poor waterproof, stain pollution, hard to maintain, expensive and long lasting supplying terms, etc.
Green & Environment-Friendly, Saving Natural Resources
Our travertine Tiles, genuine effect of marble, superior quality of tiles, environment-friendly & saving natural resources, and cost-effective, have become the first choice to replace natural marble.
Introduction
Contact us
Add: Tangshang villiage, GuanQiao Town, Nanan city, Fujian, China
Tel:86-0592-5525081
E-mail:info@chichengstone.com
Web:www.chichengstone.com